Seven-Time NFR Qualifier Trevor Kastner Set to Retire from Professional Bull Riding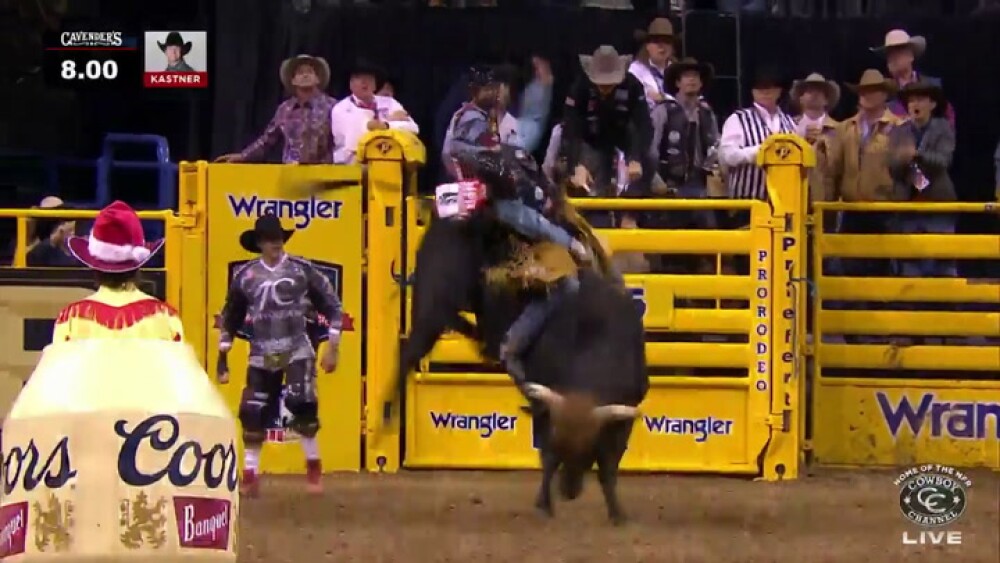 Seven-time NFR qualifier Trevor Kastner confirmed to ProRodeo.com that he is calling it quits at the age of 35.
Kastner has been in the PRCA since 2008 and qualified for the 2011-2013, 2018-2020, and 2022 NFR.
In 2022 Kastner had his best finish in the PRCA World Standings since 2012. In both years he placed fifth and in 2022 he earned a career-best $255,179.
It was a great 2022 NFR for Kastner who placed in five rounds, including winning Round 7 with a 90.5-point ride. It was the fourth NFR round win of his career.
What is Kastner going to do with life after rodeo? He tells ProRodeo.com that he is now a full-time real estate agent.
A big factor in Kastner's retirement was his family who he says he wanted to be able to spend more time with.
Kastner and his wife Katie have two children, a three-year-old son named Korbyn and a five-year-old daughter named McKenna.