Breakaway Ropers Inspired to Give Back While They Practice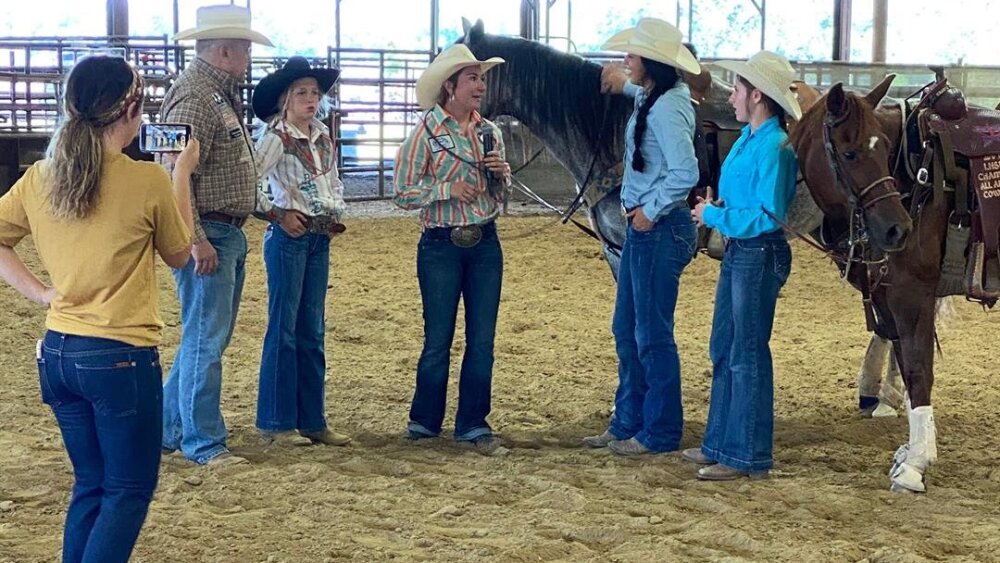 Four cowgirls got together in Orange, TX to hold their own match inclusive of breakaway roping and goat tying after watching the Cowgirls in Quarantine compete last week.

"We were inspired by the competition as well as the opportunity to give back to our community," said Lauren Bane, who is a four-time College National Finals Rodeo qualifier in the breakaway and goat tying.

"We wanted to get these young, talented girls together to practice with pressure," Bane continued. They had been watching idols like Lari Dee Guy rope in matches online all week and wanted to do the same thing. To gear up for the Texas Junior High Finals, Mia and I decided to team up with each to create a fun team match-style day for the girls. We wanted this to be all about them and learning to control their nerves and compete at their best under pressure situations. We want them to know you have to create pressure in the practice pen to learn how to control pressure situations at the rodeo."

Bane, along with Mia Manzanares, who made it to the final four of RFD TV's The American Rodeo earlier this year, each partnered up with junior high athletes Olivia Thibodeaux (14), and Steeley Rhea Franklin (12) in which they mentor and coach.

The goal was to enhance a practice and reach out within their community to make a donation for those working on the frontlines during the COVID-19 pandemic. Combined, the girls raised $3,000 and gave it to local small business, Burger Town, so they can provide nearly 350 means for the Orange County, TX first responders.

Watch the roping in the Facebook post below!




User: CowboyChannel To: link
https://www.facebook.com/CowboyChannel/videos/221046322531188/